TRC News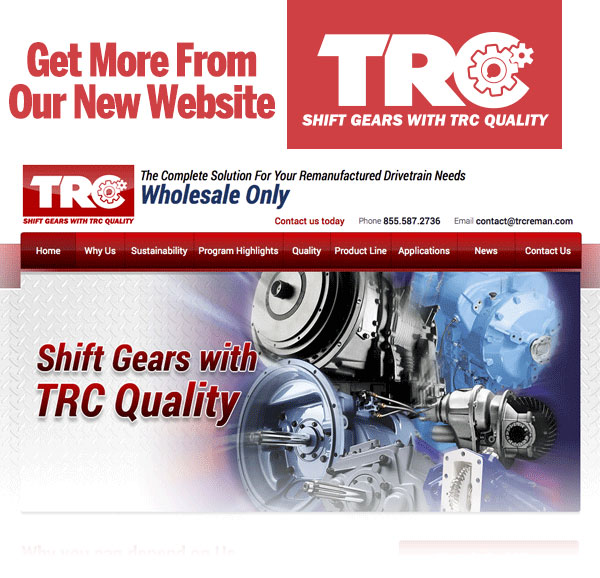 Our updated website at TRCreman.com is now live. Designed with a fresh new look and user-friendly navigation, the website has been created with your user experience in mind.
The revamped website contains news and information about our company, our products, services and promotions. It provides easy access and communication with the people who serve our customers through our nationwide network of 26 distribution locations and 6 manufacturing centers.
"Our staff has worked tirelessly for the past 6 months creating the redesigned interface and content," said Dave Olsen, TRC CEO. "Our goal going into the project was to ensure that our website users could intuitively find the most up-to-date information as quickly as possible."
TRC hopes that you will enjoy using our new site and that it will be yet another reason why you should choose us for all of your remanufactured drivetrain needs.
Visit our website at trcreman.com
or email contact@trcreman.com
For Orders, Tech Support, Core Processing/Shipment and Warranty Administration:
Phone: 855.587.2736
Fax: 856.661.0092