TRC News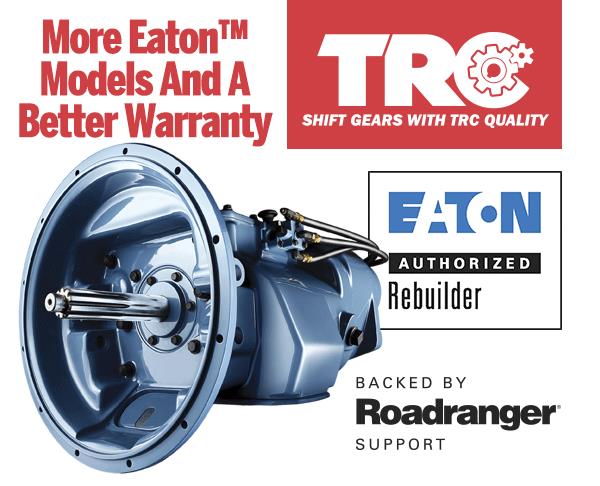 As one of only three Eaton™ Authorized Rebuilders in the world, TRC now offers more than 60 transmission models as part of the Eaton™ Authorized Rebuilder program. All of these models come with 100 percent Eaton™ content and RoadRanger® national warranty support coverage.

Even better, TRC and Eaton™ are so confident in our remanufactured transmissions that warranty coverage on the entire line has been extended to 24 months, up from the 18 months of coverage that was included with the initial launch of the Eaton™ Authorized Rebuilder program.

To be recognized as an Eaton™ Authorized Rebuilder, TRC staff are required to take Eaton™ technical and sales training, meet certain Eaton™ re-use and rebuild criteria, and must use 100 percent genuine Eaton™ content for the authorized transmissions.

"We are excited about the model and warranty expansion of the Eaton™ Authorized Program," said David Olsen, chief executive officer for TRC. "Our 24 locations are now able to offer more models and better warranties to our customers, adding even more value to an already superlative TRC product."

All Eaton™ products are backed by the Roadranger® network, which includes more than 200 drivetrain professionals throughout North America. For more information visit eaton.com/roadranger or call 1-800-826-HELP (4357) in the U.S. and Canada. In Mexico, dial 01-800-826-4357.