TRC News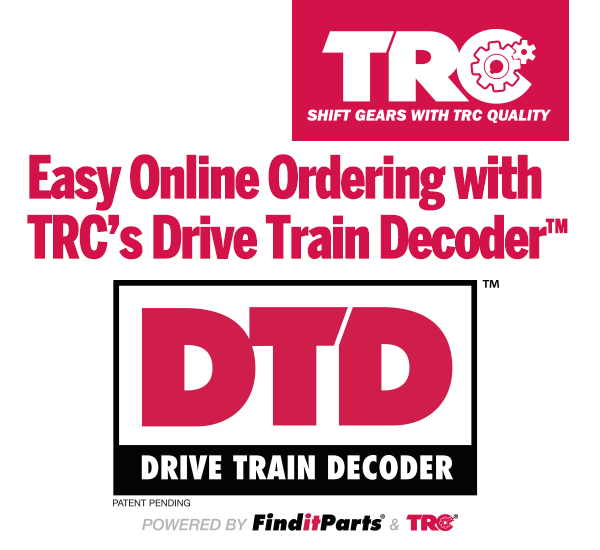 Order Online with TRC's Drive Train Decoder™
You should know by now that TRC's Drive Train Decoder™ was designed to reduce the time it takes to identify the part your customer is looking for. This leaves you more time to increase your sales; growing your business.
DTD™ is continuously improving. We are excited to announce that pricing and easy to use online ordering is now available exclusively to TRC partners.
Along with this brings other enhancements to make your online ordering experience as easy as possible.
- Option to add an extended warranty to your purchase.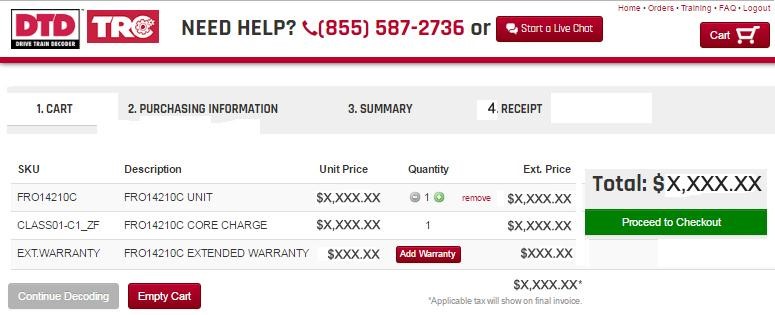 - Viewing of order history, frequently purchased parts and recent parts viewed.
- Easily add an item to your cart or click the part# for the product details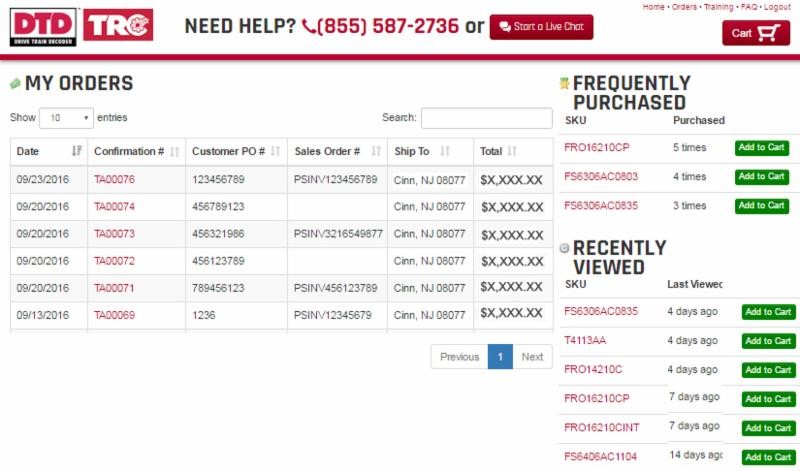 We are able to customize your company's DTD™ experience with your feedback.
- Your Inside Sales Team could be able to view pricing and place orders, while your outside sales team would simply use DTD™ as a product identification tool without seeing pricing.
To add this time saving enhancement or for more information click

HERE

to have your local TRC Regional Sales Manager contact you.
For More Information
Visit our website at trcreman.com
or email contact@trcreman.com
For Orders, Tech Support, Core Processing/Shipment and Warranty Administration:
Phone: 855.587.2736
Fax: 856.661.0092